Yoroi Saki Lighthouse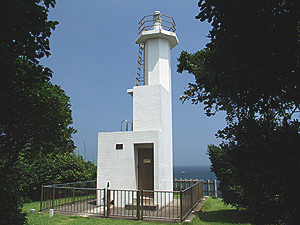 2003.8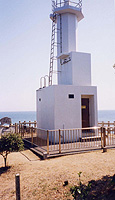 2000.3
No.7
Mie Prefecture
8,500cd. 15NM
Elevation 27m

It was a quiet fishing village.
A dog and a cat slept in the middle of a road.
I attended under a lighthouse when I walked in such a place for around 15 minutes.
A small lighthouse stood when I climbed steep stairs.
When I visited lighthouse, there was the person who sketched this lighthouse.