Wakkanai Lighthouse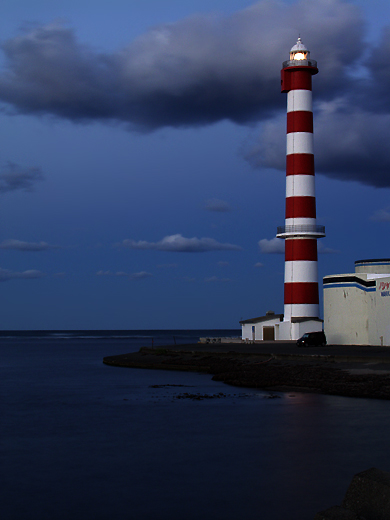 2007.9
No.20
Hokkai Prefecture
Lighted Dec.10.1900
800,000cd. 18NM
Elevation 42m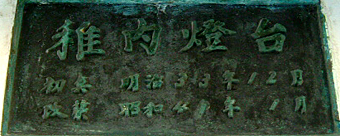 2007.9
It is the aquarium which attracted fish inhabiting the cold sea.
In this cape, the setting sun is splendid.
When I arrived here, "Rishiri" Island seen in the west by the time
when a day more was about to be going to fall by the sea soon rose
to a silhouette of the setting sun neatly.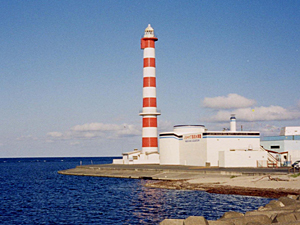 2000.9