Suna Saki Lighthouse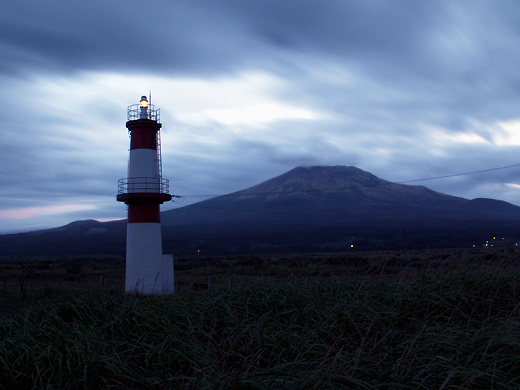 2007.9
No.278
Hokkai Prefecture
Lighted Dec.1952

Suna Saki lighthouse is built in a large plain.KOMAGATAKE(MT.) rises in the rear.
A person must drive on a dirt course road to go to this lighthouse.The about 2 kilos distance.
When I filmed lighthouse, there were many mosquitoes, and I was troubled.However, the
outskirts were quiet, and I was the sense that seems to have been united with a lighthouse.