Saroma Ko Guchi Lighthouse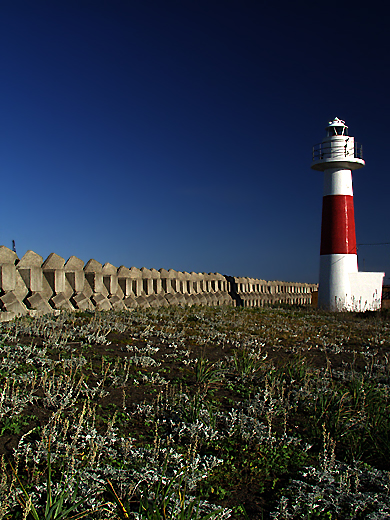 2007.9
No.318
Hokkai Prefecture
Lighted Nov,1966

When I visited this lighthouse, it was large-scale harbor under construction.I could
go to an around of a lighthouse by car if general, but it was stopped by a person
in charge of construction.
For thing 30 minutes that walked, I arrived at a lighthouse unwillingly.
It was a splendid blue sky.I will not forget this blue sky.