Ora Ga Hama Lighthouse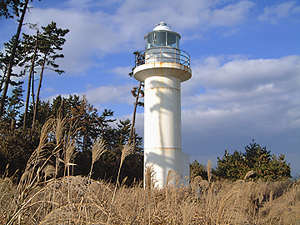 2002.11
No.102
Fukushima Prefecture
Lighted Mar.28.1955
100,000cd. 17.5NM
Elevation 40m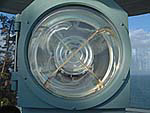 This lighthouse in a neighborhood of a nuclear power plant.
A big tree fell down to the road which went to a lighthouse
for a typhoon in summer, this year.
This place is the cliff which rose steeply plumb, and a little is dangerous.
The lighthouse keeper showed a lighthouse institution to us.
This lighthouse used "a ladder" and climbed it, and it was the first experience.