Nishina Lighthouse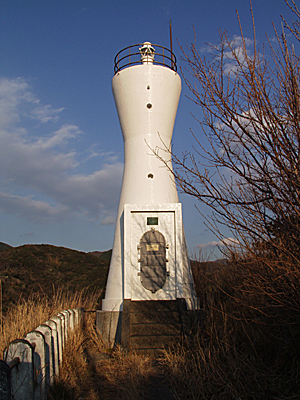 2004.1
No.162
Shizuoka Prefecture
Lighted Mar.1970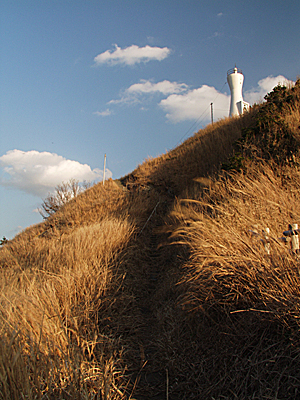 2004.1
Nishina lighthouse has small space.
There is a lighthouse on a hill, but there was not it in the good scenery which I expected.
There is the outdoor bath which overlooks the sea from a hill near of a Nishina lighthouse.
An outdoor bath has a refreshing feeling.And scenery of sunset is beautiful.
It fills up with four or five people.