Nishiki Lighthouse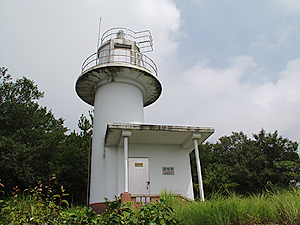 2003.8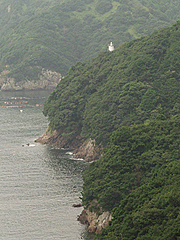 2003.8
No.144
Mie Prefecture

I can look at a lighthouse from a road.
've filmed a lighthouse, and we stopped at space of a road in a car.
However, We hoped that we wanted to go by a lighthouse more.
There was a coffee shop near.
I heard a road to a person of a shop of the place.
She taught it kindly.
And we were able to arrive safely to a lighthouse !
Thank you !
In the lighthouse, the lower part was applied instead of one color of white by brown.
It is unusual.