Kinkasan Lighthouse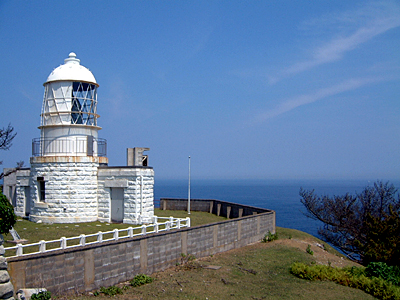 2002.8
No.80
Miyagi Prefecture
Lighted Nov.1.1876
220,000cd. 20NM
Elevation 54m



2002.8
This place is an "Kinkasan" Island.
A wild deer and monkey live in this island.
However, I who was disappointed was not able to look at them.I walk,
from a ferry stop to a lighthouse, for 1 hour 30 minutes.
The sky is blue.In the road, the same scenery spreads
out.I was very glad fatigue and the time, the moment when a lighthouse
was seen in a distant place at last.I did a lunch break in search of the shade.
It was a healed moment.