Hashikami Lighthouse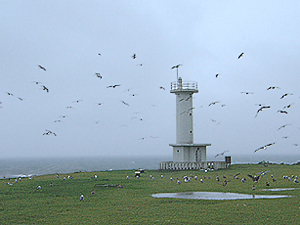 2002.8
No.86
Aomori Prefecture
Lighted Oct.5.1959
8,500cd. 14.5NM
Elevation 24m

The lighthouse stood on a large grassy plain of back of a school.
Rain and wind were too strong on that day!
An umbrella is meaningless.
I was careful about only a camera.
There was a crowd of a gull.
This place is the place that can take it easy.