Daioh Saki Lighthouse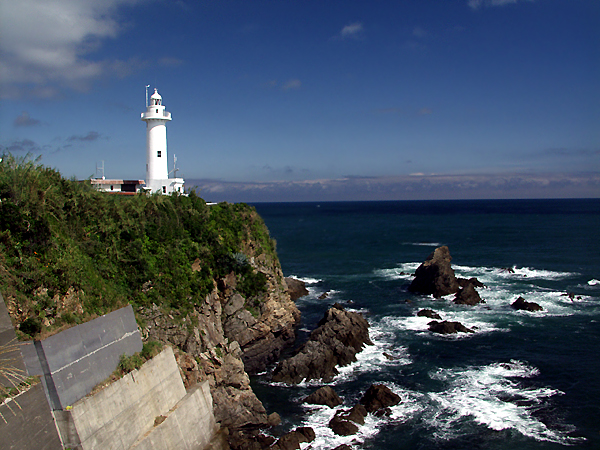 2008.10
No.9
Mie Prefecture
Lighted Oct.5.1927
68,000cd. 18.5NM
Elevation 46m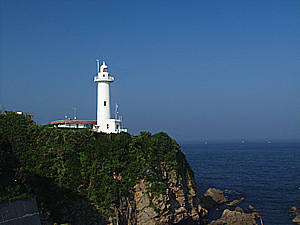 2003.8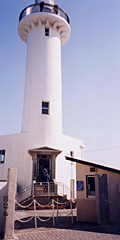 2000.3
In this sea area, there were many reefs, and there were many accidents once, too.
It was afraid for a sailor with "the sea of the devil", and it seems to have been a difficult place of the sea.
On the other hand, a lot of houses are built to circumference of a lighthouse in a thing of the land.
This lighthouse can realize that it is symbolic existence of a town.
It is called "a painter cape" by a thing with many people to sketch.